Preheat skillet with bottom covered in oil on low heat while mixing meatballs and making them out.  Put on a dutch oven or other large pot on top of stove with 2 quarts of tomato juice,1/2 quart of water and 1/4 cup of worcestershire sauce on medium heat and let come to a simmer while meatballs are browning.
Tomato juice simmering for meatballs
Next mix:
About 2 lbs lean ground meat(I use ground chuck)
1  large egg
1 Cup uncooked regular rice(not instant)
!/2 baseball size onion finely chopped
3 finely chopped cloves garlic(you can use less or omit altogether if you don't like garlic)
1/4 -1/3 Cup worcestershire sauce
1 teaspoon salt
1/2 teaspoon black pepper
Meatball mixture
Mix all the above ingredients together well in a large bowl.  Once mixed well, make into balls, I usually make them into about golf ball size.
Meatballs in skillet browning on all sides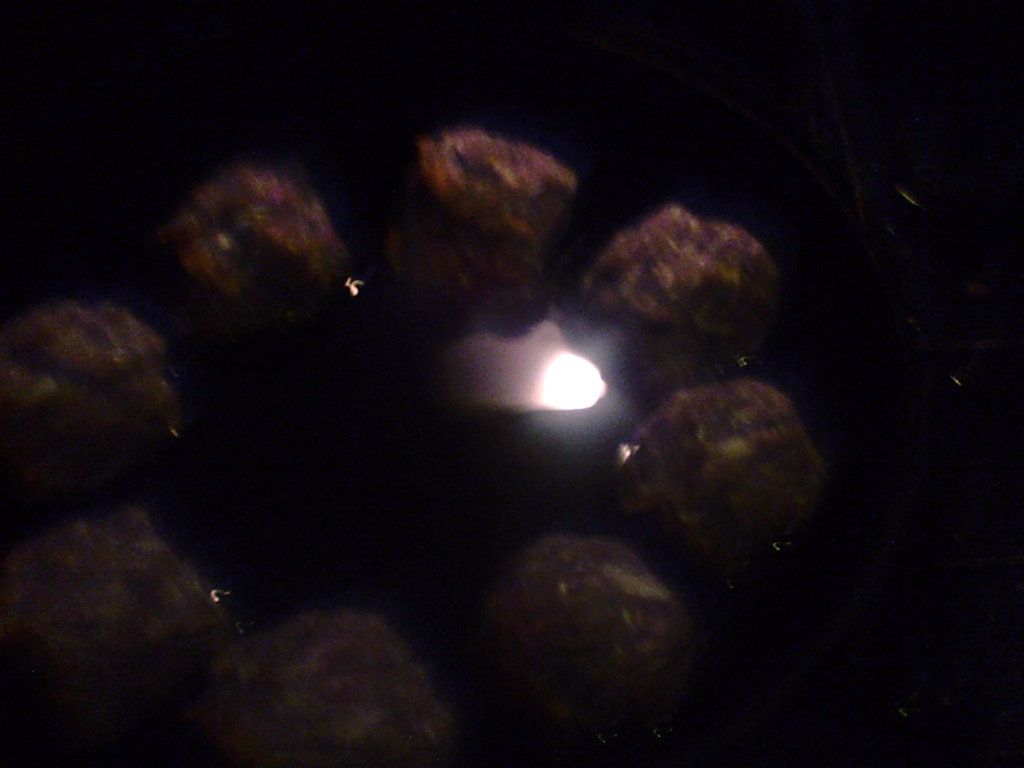 Brown on all sides in a skillet that has been preheated and had the bottom coated with oil.  When they are browned on all sides slowly add to tomato juice mixture, let simmer on top of stove for 30 - 35 minutes.  Keep an eye on them to prevent them from sticking.  I use a non stick dutch oven for mine.  When done serve over pasta or rice or serve as meatball subs.
Plated meatballs over rice